Living Better & Longer
starts with a number
The truth is people age at different speeds. The date that marks your birthday doesn't necessarily reflect your body's biological age – your InnerAge.
Introducing InnerAge 2.0 – our new and improved ultra-personalized nutrition system focused on optimizing your healthspan. InnerAge 2.0's advanced data-driven model first calculates your biological age, then provides an action plan of science-backed recommendations with the goal of improving the quantity and quality of the years ahead of you.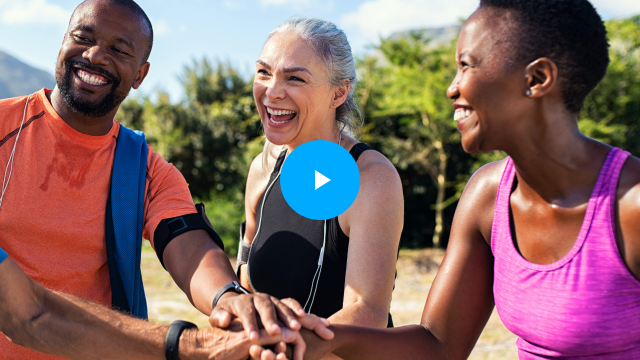 $179
Add on to an existing plan for $99! Buy 2, save $39, buy 4, save $117!
InnerAge 2.0
First, find the truth
Learning your biological age may seem daunting. But InnerAge is more than just a simple measurement. It's the starting point for you to take control of your health & wellness journey.
Use the science
The power is inside you to lower your InnerAge. Simply follow the ultra-personalized and science-backed nutrition and lifestyle guidance provided with your InnerAge results.
Track positive progress
While measuring your InnerAge is important, tracking the positive progress over time is the most accurate way to keep you on the right path.
How it works?
Step 1
Get tested
Select the InnerAge 2.0 plan and have your blood tested.
Step 2
Tell us about yourself
Fill out your detailed personal profile about your lifestyle, nutrition habits and preferences.
Step 3
Receive analysis and recommendations
InsideTracker's patented engine analyzes your data to generate science-backed recommendations specific to your body's needs.
Step 4
Spring into action
Select your goal and customize your recommendations that are most compatible with your lifestyle.
Step 5
Track your progress
As your body improves, your blood biomarkers change, too. Retest every 3 months to see what's working and what's not.
What's New
Data-driven model
Our team of scientists have identified biomarkers that are both strong predictors of longevity and can be influenced by nutrition and lifestyle. With over ten years and tens of thousands of data samples, our new algorithm compares each biomarker to your peers and calculates the contribution of each one to your InnerAge.
More biomarkers = more personalized
We've increased the number of biomarkers by over 3X to provide you with more personalized and accurate estimates of your biological age.
Continuous accuracy improvements
As we add more data from you and people like you, our algorithm evolves and improves, making your InnerAge more accurate.
What You'll Get
Comprehensive blood test and analysis
Personalized optimal biomarker zones and results tracking
Healthspan and longevity focused action plan with nutrition, exercise and lifestyle recommendations
Secure, online portal with a customized dashboard
InnerAge 2.0 BIOMARKERS
New InnerAge 2.0 includes a blood test and analysis of fourteen (14) biomarkers for Women and eighteen (18) biomarkers for Men. What is a biomarker?
Females
Albumin (Serum protein)
Basophils (percent) (Basophils percent of WBC)
DHEAS (Sex hormone precursor)
Eosinophils (percent) (Eosinophils percent of WBC)
GGT (Liver enzyme)
Glucose (Blood sugar)
HbA1c (Average blood sugar)
LDL (Cholesterol transporter)
Lymphocytes (Immune system cells)
Monocytes (percent) (Monocytes percent of WBC)
RDW (Variation in red blood cell size)
TIBC (Total Iron-Binding Capacity)
Triglycerides (Fats for energy storage)
BMI (Body mass index)
Males
Albumin (Serum protein)
Basophils (percent) (Basophils percent of WBC)
Calcium (Bone health)
Free testosterone (Active testosterone)
GGT (Liver enzyme)
Glucose (Blood sugar)
Hematocrit (Oxygen transport)
HbA1c (Average blood sugar)
LDL (Cholesterol transporter)
Lymphocytes (percent) (Lymphocytes percent of WBC)
MCH (Oxygen transport)
MCHC (Oxygen transport)
Neutrophils (percent) (Neutrophils Percent of WBC)
Red blood cells (Oxygen transport)
SHBG (Sex hormone carrier)
Triglycerides (Fats for energy storage)
hsCRP (Inflammation indicator)
BMI (Body mass index)
have an existing plan?
InnerAge 2.0 was created with flexibility in mind allowing you to add it on to a variety of InsideTracker plans. The more biomarkers you have, the stronger your InnerAge score. A minimum of five (5) key markers will provide an insightful read out.
Add InnerAge 2.0
What People Are Saying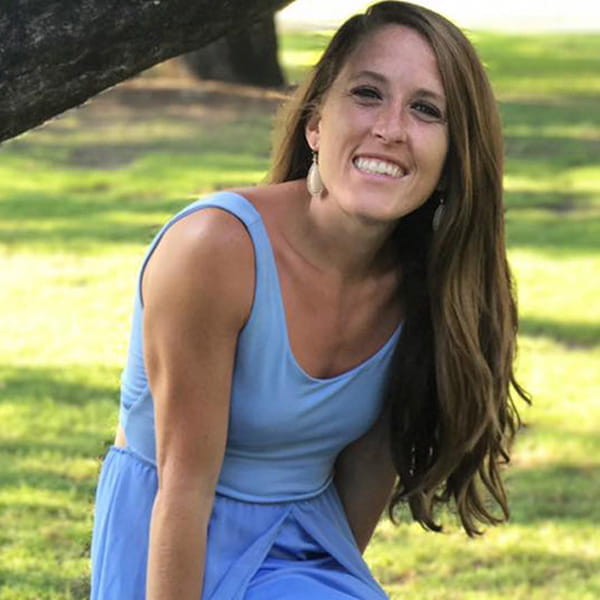 "I love that InsideTracker not only looks at normal healthy ranges, but looks at optimal ranges for you individually and creates programs and dietary interventions within that."
KATIE RINGLEY
Clinical consultant pharmacist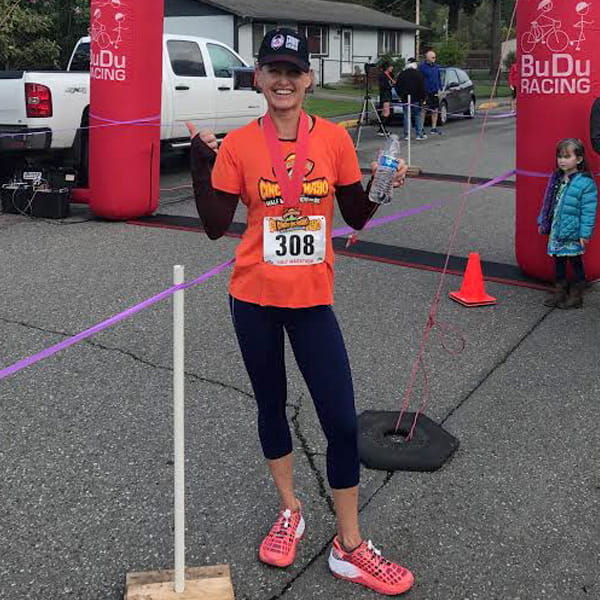 "At 50, I'm now stronger & more energetic than I was in my 20's. I lift, run and cycle, and InsideTracker is a huge help to keep me on track. I love what you're doing!"
KRISTI WOOD
Retired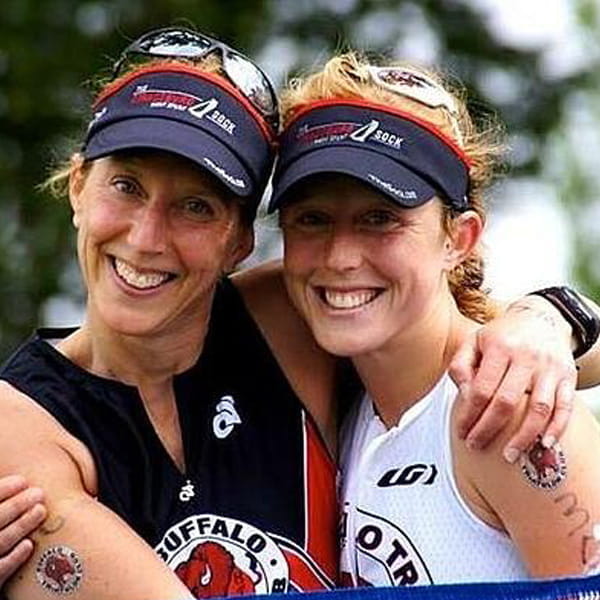 "Periodic testing with InsideTracker allows me to make the necessary adjustments as my body reacts to aging, training and work/life stress."
LISA BEASER
Attorney
"By figuring out what my body needs, and how it's reacting to what I'm doing, InsideTracker has allowed me to unlock my true potential and further helped me reach my goals."
JUAN MENASES
Structural engineer
What is a biomarker?
A biomarker is an indicator of your body's physiological state. While biomarkers come in different flavors, here at InsideTracker, we most often refer to blood biomarkers. These markers are measured by analyzing the blood collected during a blood draw. Glucose, cholesterol, and iron are examples of common blood biomarkers you might recognize. Blood biomarkers tell you about the current state of your body as they change based on your diet, lifestyle, and state of health.