Home Kit
Get your blood tested in the comfort of your own home! Home Kit helps you analyze your overall wellness — hassle-free. This plan has access to the most popular InsideTracker goals, because you shouldn't have to sacrifice quality for convenience.
InsideTracker works to improve your wellness. The proof is in the data. Read about our peer-reviewed scientific paper.
Add DNA insights!
Learn how your genes could impact your wellness goals. Get your DNA tested with InsideTracker. Or, provide your DNA results from 23andMe or Ancestry.
Biomarkers
Home Kit
Advanced
Energy and Metabolism

Total Cholesterol

•

Low-density Lipoprotein (LDL)

•

High-density Lipoprotein (HDL)

•

Triglycerides

•

Hormones
Cortisol

•

Inflammation
High Sensitivity C-Reactive Protein

•

Bone & Muscle
Vitamin D

•

Availability
Worldwide*
Pricing
1 Home Kit Plan
2 Home Kit Plans
4 Home Kit Plans

$299


Save $173
Save $446
*Everywhere except New York
Benefits
Customized to match your unique profile
Personalized optimal zones – Based on your age, gender, ethnicity, activity levels and goals
Recommendations to help you optimize your out-of-range biomarkers – InsideTracker offers a nutrition database with over 7,500 food items scientifically proven to improve specific biomarker levels. Additionally, receive advice on hundreds of supplements as well as lifestyle and exercise suggestions to help you reach your optimal zones
Track your progress – InsideTracker's cutting-edge platform helps you track your progress over time and measure the effectiveness of actions you are taking to improve your wellness
Science-based analysis – Each recommendation is backed by science and directly linked to a published, peer-reviewed scientific research publication
Upload your data – You can add your data from past blood tests to see a more complete picture over time
Secure, online web portal
1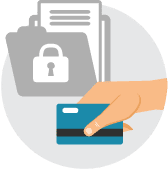 Get your home kit in the mail
Local and international options available.
2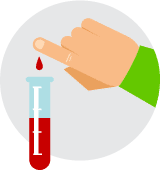 Collect a few drops of blood
It takes just a few minutes using the Home Blood Drop Collection Kit.
3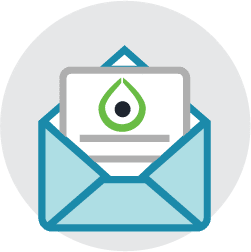 Mail in the sample
Just seal the sample in the prepaid mailer and send it off.
4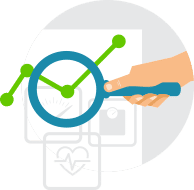 See your results
Find out where you stand on essential biomarkers, based on your demographics.
5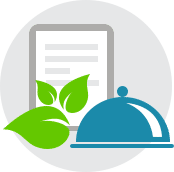 Get your recommendations
Optimize your performance with customized science-based recommendations.