There's a goldmine of data inside you
We help you put that data to work.
Your blood

Your blood is dynamic. It reveals how your body changes over time, in response to things like diet, exercise, and lifestyle choices.

Your DNA

Your genes are inherited from mom and dad and unlike blood, they don't change — but they're not your destiny. DNA reveals insights about your body's predispositions.

Your habits

From fitness trackers to self-reported data like sleep and stress, your habits reveal information that helps us further personalize your plan.
A powerful
recommendations engine
The InsideTracker engine combines your data with current scientific literature and deep bioinformatic analysis to generate nutrition, fitness, and lifestyle recommendations customized to your body's needs.
Evaluating priority recommendations based on your biomarkers.
We guide you to your goals
Knowledge is power. Knowing what your body needs most, you can select the goal you want to focus on, based on our analysis of your blood, DNA, and habits. No more guesswork involved.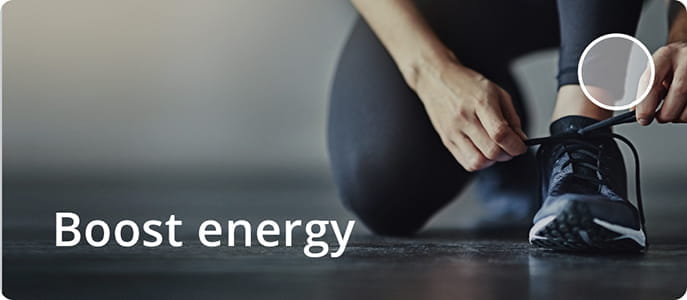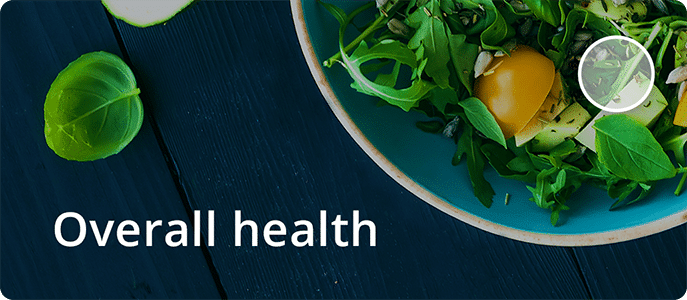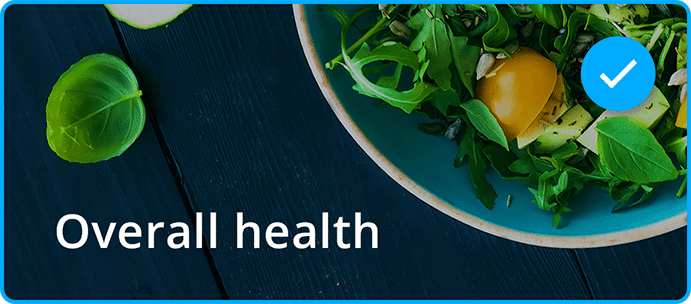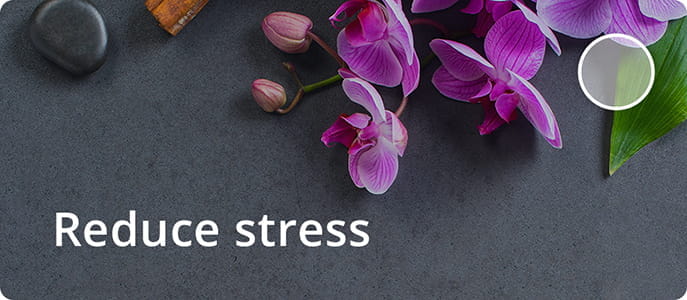 We show you where you stand
Some biomarkers are more impactful than others. We tell you what is having the greatest impact on your body, and how your goals are being affected.
WE'LL LET YOU KNOW WHEN TO RETEST
Generated for you, created by you
We tell you what you need, and you choose the recommendations that are most compatible with your lifestyle. It's easy and it's ultra-customized.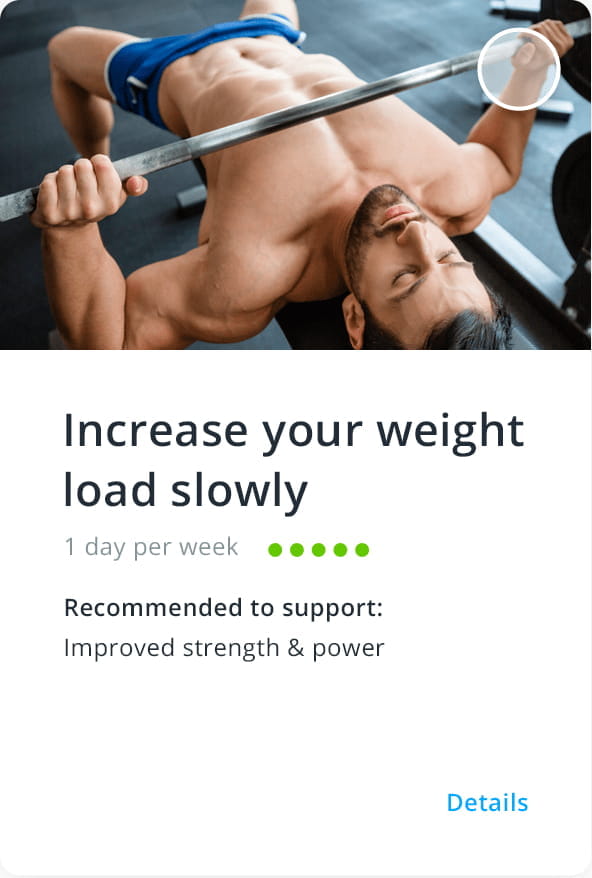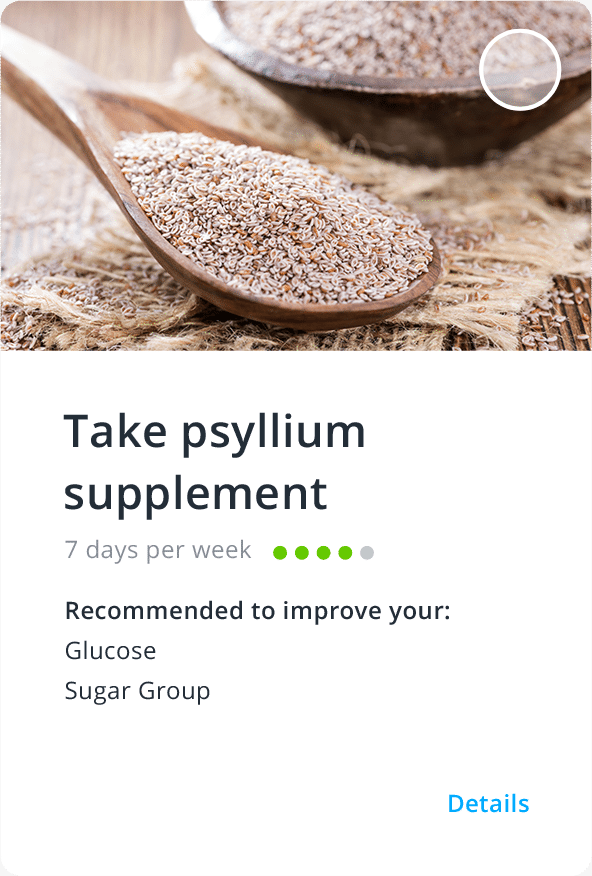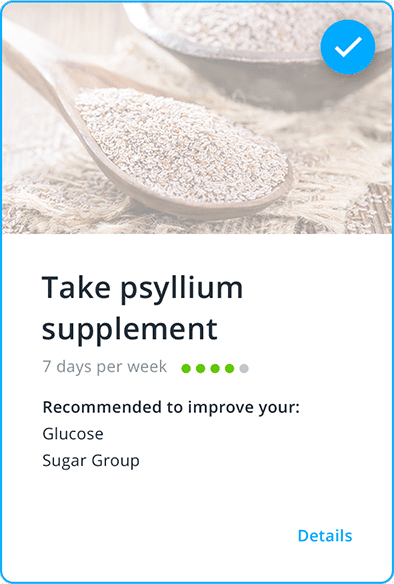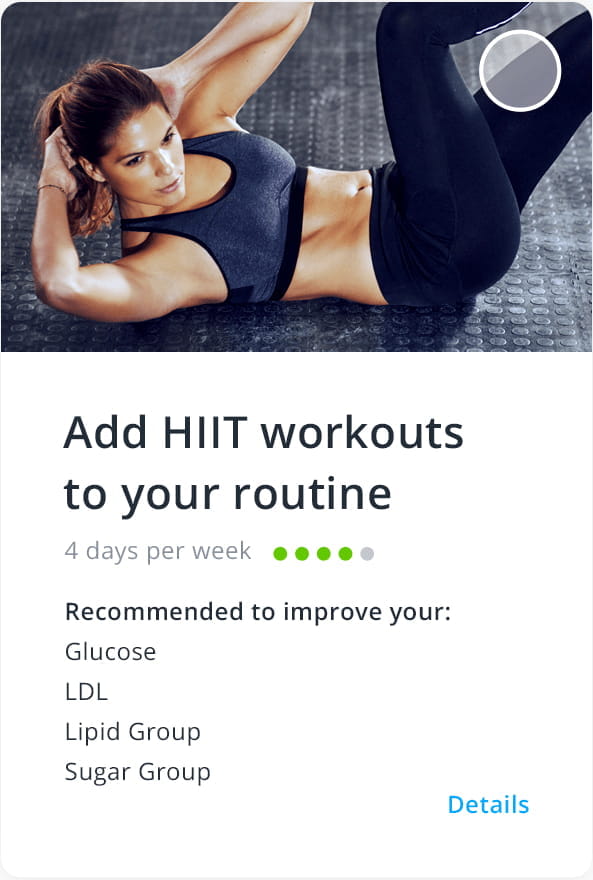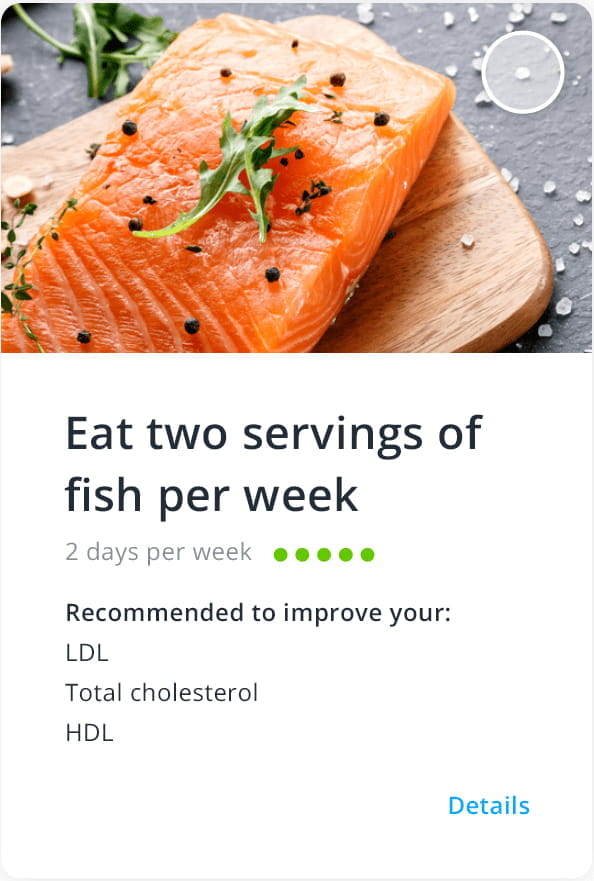 Your personalized action plan
Once you know what your body needs, it's time to take action. We recommend the nutrition, supplement, lifestyle and fitness interventions best-suited to your body and your goal. Use your action plan to track progress, check-in, and set reminders.
Stay on track
Life is hectic. That's why we make it easy to keep tabs on your progress with our simple check-in tool.
EASILY SET TEXT OR EMAIL REMINDERS FOR EACH ACTION

Recipes your body needs
People make over 200 food-based decisions a day. That's why there are over 8,000 scientifically studied foods in our algorithm.
We don't just tell you what to eat, we tell you why.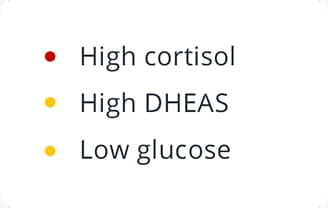 A detailed view of your bloodwork
This is much more than what the doctor ordered.
A detailed analysis of your blood biomarkers includes visual tracking, trend information, recommendations to optimize each marker, and easy-to-understand explanations of the science behind them.
SEE HOW YOUR BLOOD CHANGES OVER TIME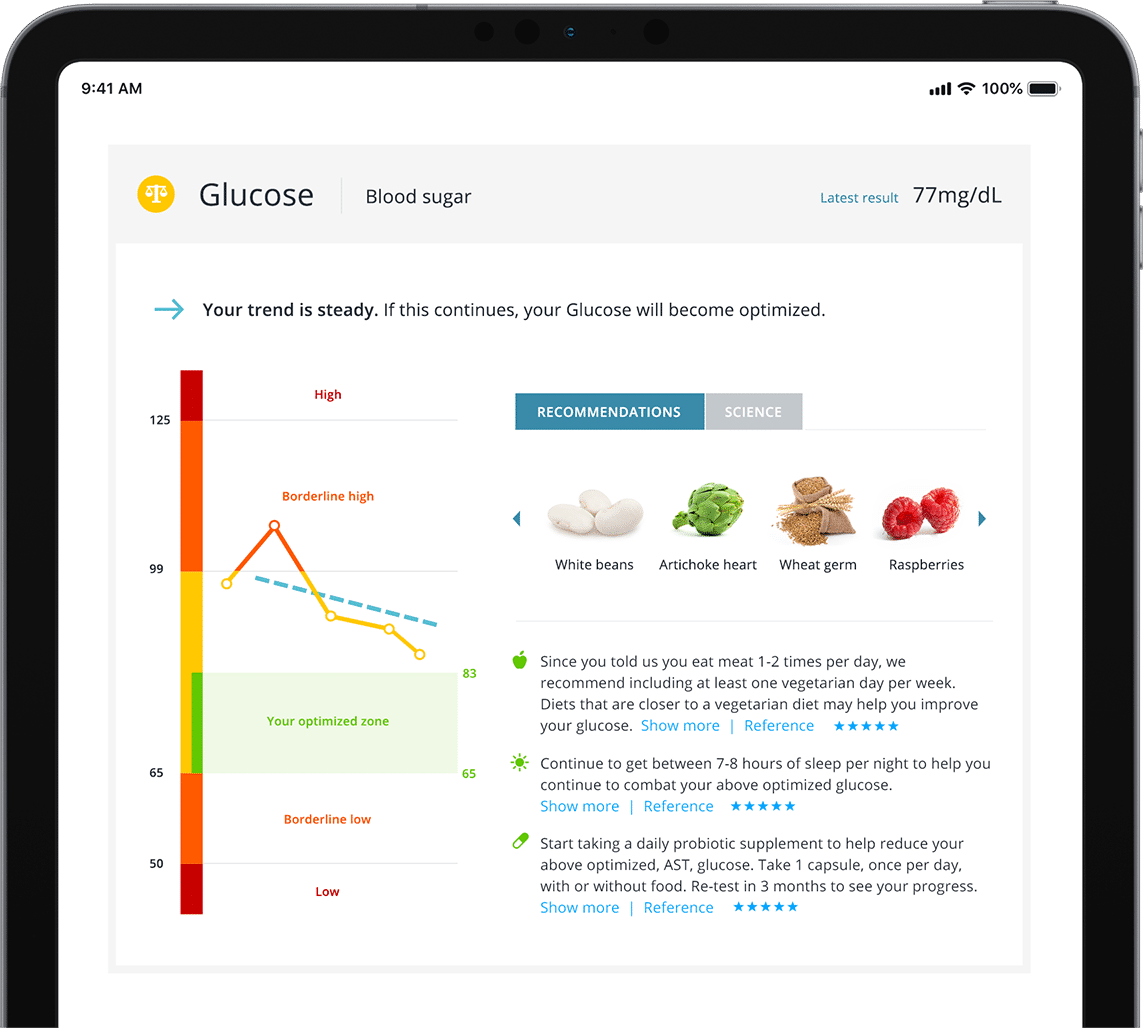 Add on DNA
Your genes can reveal information about your body's potential for certain traits, like sleep, performance, and food sensitivities. Combine DNA analysis with blood testing for an even more powerful picture.
We're always here to help you
From updating your habits as they improve, to technical support, our customer success team is on call to help you get the most out of your experience.
Grounded in science
Our products are driven by data, not by the latest trends.
Every single recommendation is powered by peer-reviewed science.
180,000+

Demographic database of healthy people

8,000+

Unique foods

in our nutrition database

3,000+

Blood biomarkers researched

1,500+

Individual DNA markers analyzed